So this is my current hair care routine for platinum blonde hair.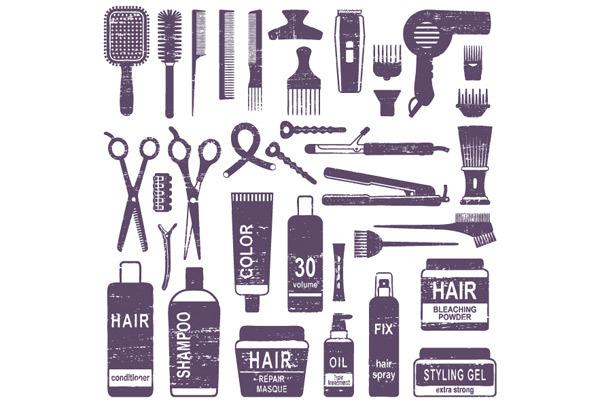 So I have normal to long length hair and I've been dying it for ages now, it's healthy as dyed hair can be, and I have no problems with growing it, so I suppose that I am doing something right ha ha.
First I want to talk about shampoos that I use.
I always have more than one that I use, and current three are
Balea oil repair shampoo - silicone free, and that is most importan thing to me when buying hair products. I really like this one, it smells fine, does the job, hair is nice and clean after using it. No complains here.
Schauma silver reflex shampoo - Is THE must have if you want to maintain platinum hair. There is bunch of other silver reflex shampoos out there, but this one is cheap and does the job. I also like keune's silver shampoo, but the price is 3x higher and it's not better than this one, so go figure ;)
I use it once a month, and the way I use it is that I put it on my DRY hair and let it sit for least half an hour, then continue with my normal shampoo-conditioner routine. It will make that yellow tone silvery-purple and hair will look white-ish pearly :D
If using it for the first time I highly recommend using it as described on packaging. If for some reason you don't like the outcome, you can wash it out by using a little stronger shampoo, or shampoo your hair twice. It's not permanent, but if you use it continuously, it will tone your hair nicely.
Please, if you want brassiness out from your blonde hair use silver shampoos, not toner hair dyes, because shampoo will not damage your hair, and dying your bleached hair sure will!
and hair that changed my life :D Well almost ha ha
Subrina recept anti-dandruff shampoo -
Let me tell you a little story :
This shampoo has been sent to me for review from
Clik2Chic
and to be honest I did not expect anything, and since I like from time to time dye my hair with semi-permanent colors such as green, blue, purple etc. through years I stopped using anti dandruff shampoos because they tent to strip color from hair, even the permanent ones.
So earlier this year I had some leftover green and blue in my hair, so I reached for this shampoo so that it strips my color away that I don't have to bleach it. This shampoo has pastel green color, has the most amazing smell (at least to me) - it smells like orbit sweet mint chewing gum :D. And I'm smell person, when I like some smell, I try my best that majority of things that are used for similar purpose have the same smell (chewing gum, toothpaste, mouthwash, floss...) And this shampoo smells like everything I use that has mint to it. It blew my mind! I was so thrilled, I cannot even describe! But the most shocking part is about to come! I washed my hair and look at the mirror to se how much color it fade out and surprise surprise - NONE!
It's the mildest anti dandruff shampoo ever! I swear! And I tried them all!!!
It didn't leave my hair dry, after few uses my dandruff is mostly gone, it's not the most effective shampoo ever, but I cannot imagine my life without it anymore.
So if you are looking anti dandruff shampoo that will not dry your hair and scalp, and won't strip your hair color - THIS IS THE ONE!
What an esey :D moving on to the conditioners.
I use only one at the time, and it's from same line as balea oil repair shampoo. I like it, no silicones, hair is fine and smooth, I don't think I'll change it any time soon.
Mask that I love to use is this one from Lush Marylin - you suppose to put it on dry hair and leave it at least for 30 minutes. I put it on my hair 2-3 times at month, and it's enough to maintain my hair in good condition. I leave it for couple of hours, and one pack is enough for 5-6 times (for me).
Actually when ever I have time, I put conditioner, argan oil or anything else good for hair, on my dry hair and leave it for some time to do it's magic, not only lush mask.
And when I wash and condition my hair, before I start to blowdrying it, I put a bit of argan oil on wet hair. Not to much, because it can end up looking greasy when dried, it depends of how much air do you have, how long/thick it is, so it's pretty much individual amount :D


Sometimes I use this serum/oil thing from alverde, and I actually don't like how it smells. It like lemons, and citrusy thing that I don't like, so I'm using it just to empty it XD
We're finally at the end of this epopee :D so here is my hair. Not the best picture ever, but you get the point, right? :D (I don't have as much hair because I have undercut at both sides of my head and short bangs)
Thank you for reading :)