This is a quick review of this little thingy. It is "My Spring It" dupe, and I got it from ebay for a dollar.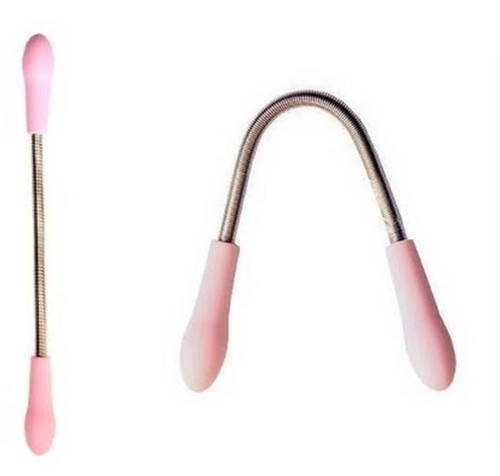 So as I said, I got mine from ebay for shamelessly cheap dollar :D after seeing this video
I don't even remember how and why I ran into this video, but after seeing it I google it a bit, I liked it so I ordered it from ebay.
It is a small bendable spring, has two plastic handles, it is lightweight, and once you try it and get use to it, easy to work with. It took me a minute or so just to figure it how to maneuver with it, and after that is easy.
It does hurt, like the wax stripes does, but I have a feeling that swelling and redness is less because it doesn't pull skin. So that is the main reason why I like to use this more that wax stripes.
I do my facial hair removal once a month, and that is the time when they grow from we are not here to hey dude it's time! :D

I really don't know what much to say, it pluck hair out, it hurts, but it irritates skin lot less than wax.
And it's lot less messy than wax stripes (not like wax is all over the place, but you do have to clean skin after using it, and with spring you don't, so one more plus for spring I guess).
It doesn't cost a fortune so I recommend it to try and see if it fit you or not, but for me, it is a bit better that wax, because is more gentle to skin.
Would I recommend it? Yup!